 Same Day Delivery
Same Day Delivery
Same Day Delivery
Free for Orders Over $50
Free for Orders Over $50
Free for Orders Over $50
Frequently Asked Questions

How much cannabis can I legally purchase or possess in public at any given time?
Current law in Ontario permits the purchase and/or possession of up to 30 grams of dried cannabis (or its equivalent) at any given time in public.
Can I consume cannabis in public?
Cannabis can be consumed publicly in Ontario with certain exceptions (enclosed public places, schools, medical facilities, within 9 meters of a restaurant patio, etc).
Can I travel with cannabis?
Cannabis can not cross Canadian international borders when traveling, however up to 30 grams of dried cannabis (or its equivalent) can be traveled with within Canada assuming the minimum provincial/territorial age is met.
Can I smoke cannabis in the car ?
Driving a vehicle while impaired by cannabis is illegal. Also, consuming cannabis (smoking, vaping, eating) in a vehicle that is being driven or will be driven is illegal.
What's the difference between THC and CBD?
THC and CBD are phytocannabinoid molecules found in the cannabis plant which have a spectrum of differing effects on the human body. They can both provide wanted and unwanted effects depending on the dose, route and experience of the consumer. THC is believed to be the more intoxicating molecule and can induce a "high" whereas CBD is believed to have psychoactive effect (interacts with the brain) but does not cause intoxicating effects. Click here for more information.

Terpenes are aromatic molecular compounds commonly found in a broad array of plants, vegetables, fruits, etc. They are largely responsible for the taste and smell of cannabis plants. Through what is known as the Entourage Effect, terpenes are believe to interact with cannabinoids in a synergistic manner, thus intensifying your overall experience. Click this link for more information.
What's the difference between hemp and cannabis?
Hemp is classified as cannabis which has 0.3% or less THC and is thus lacking in the necessary potency to produce intoxicating effects.
Kanab Blog

Learn more about cannabis, strains, edibles, effects and more. Our writers are cannabis connoisseurs and all their content is reviewed by a medical physician.
The relationship between Rastafarianism and cannabis culture represents a significant, yet often underappreciated, facet of Western awareness. The connection merits a deeper examination, not only…
Opioid-related deaths have become a significant public health concern in Canada. Between 2016 and 2023, more than 38,000 opioid toxicity deaths were reported in the…
Cannabis has a wide variety of applications in medicine, and there is a growing body of research on its use to treat anxiety disorders. With…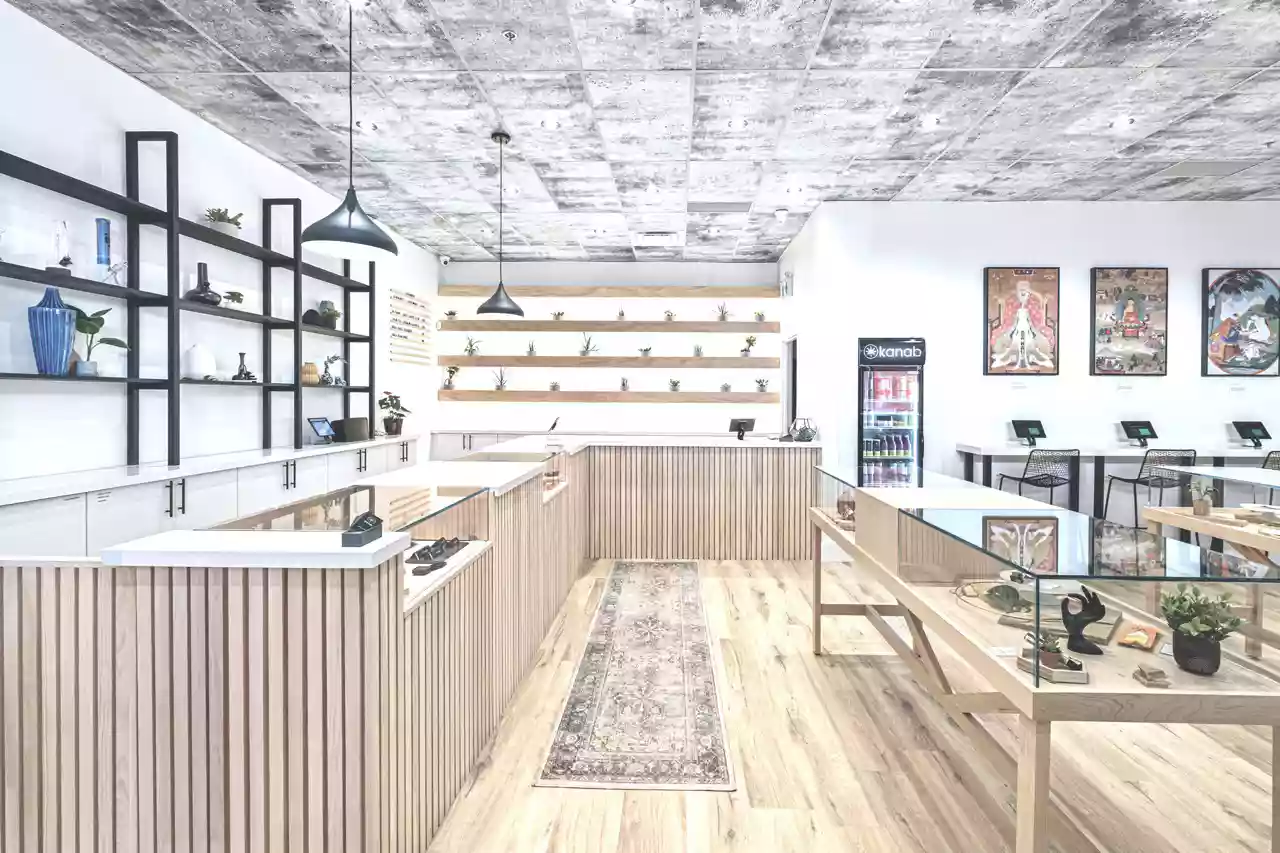 Join today for exclusive savings and updates
Our Reviews Speak for Themselves

Had the most fun I've had in a weed shop with Mark and Natasha😆 All I had to say was I wanted to be couch locked and they hooked me up. They also threw in a free lighter and Mark gave us one of every single sticker. Lmao A+++ service, A+++ weed



Every single time I come here, the staff is always so nice and on point with their recommendations. And so close to home, nice clean location and quality bud and quality staff.




10/10 service and product selection.
Quick, Friendly, and Excellent service. Would highly recommend to anyone looking for the most comfortable setting to buy their cannabis products.





Very Clean and open, more gram strains than other stores!









Amazing customer service… good suggestions for those goin there with no idea of wat to grab.. ma man, Chase.. u the best.







Honest group of sales professionals who great you with a smile. Kanab is A ok!








The best dispensary I've been to. Staff are always the most welcoming and hospitable and will take their time to find you exactly what you're looking for. Music is always bomb and they have the prettiest displays! Not to mention, it's not just a kid behind the counter with an iPad.